Jenifer Asher, President / CEO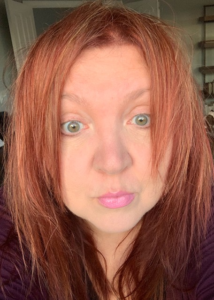 Connections, Inc. was founded in the fall of 1998 by Jenifer Asher who continues to function as the Chief Executive Officer of the agency. Jenifer has been a friend and support professional to children and families involved with child welfare or juvenile justice services for over thirty years. Her primary interests and professional experiences have been in supporting youth with traumatic stress experiences to heal and the prevention of juvenile gun violence.  Jenifer is recognized as a passionate advocate for those she serves and has participated in many State advisory committees related to children's mental health and juvenile justice issues.
Jenifer has worked primarily in the State of Indiana and Western Europe for most of her career.  She is fluent in French and is learning Spanish.  Jenifer attended Purdue University to study animal behavior, psychology, and secondary science education.  On a personal note, Jenifer's interests include traveling to other countries to learn about their culture, cycling, SCUBA diving, and kayaking.  She also volunteers part time at the Indianapolis Zoo and is a member of the American Red Cross Disaster Response Team.  Jenifer can be directly contacted at jasher@connections-inc.net to learn more about the services provided by Connections.