Lloyd Garrison, MA, Director of Juvenile Justice Services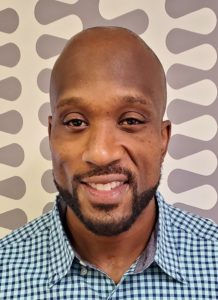 Lloyd Garrison joined Connections, Inc as our Director of Juvenile Services in 2019. His passion for youth began 20 years ago while working as a Tutor Advisor for The University of Cincinnati's Upward Bound Program. Since this time, Lloyd has had extensive experience developing evidenced based curriculum for students in grades 9-12. In partnership with the Department of Education, Lloyd has managed grants for over 400 school districts, collaborated with key school personnel, and implemented programs to meet measurable outcomes.
As a mentor, Lloyd most enjoyed building relationships with youth and their families. Lloyd obtained a Bachelor of Arts (2001) and a Master of Arts degrees from Miami University.