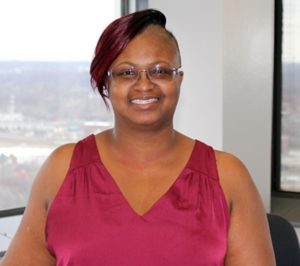 Nichole Lincoln, MSCJPS, Family Services Consultant
Nichole joined Connections in 2018 to provide behavioral supports, case management and visitation services to youth and families involved with the Indiana Department of Child Services and juvenile probation. Originally from Gary, Indiana, Nichole moved to Indianapolis in 2004.
Nichole completed her undergraduate degrees at Indiana University- Northwest where she earned an Associates and a Bachelor's degree in Continuing Studies with a concentration in Criminal Justice.  She then earned a Master's degree in Criminal Justice and Public Affairs with Honors from Indiana University-Purdue University at Indianapolis.  Nichole also enjoyed studying in London, England for a semester while a student. She is a member of the Criminal Justice organization Alpha Phi Sigma.
Prior to joining Connections, Nichole was a Family Case Manager for the Indiana Department of Child Services, a Juvenile Probation Officer in Marion County, Indiana and a Support Specialist with a local community mental health provider.
Nichole is the mother of three beautiful adopted young daughters. In her spare time, she participates in Dance, Martial Arts and Violin lessons and activities with her children. She also enjoys spending time with family and friends and traveling.