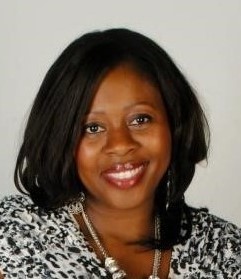 Luv Taylor, MA, LMCHA, Youth and Family Therapist

Luv's involvement with Connections began over two years ago when she partnered with our agency to provide intensive behavioral support services to teens arrested for crimes involving firearms. Luv further assisted our agency in the development and implementation of home and family based solutions to violence prevention.
With over 15 years experience working directly with youth, Luv will now oversee the operations of Connections' home, school, and community based services to children and families involved with the Indiana Department of Child Services. Luv Taylor received her undergraduate degree in Criminal Justice from Indiana University-Purdue University in Indianapolis. She also earned a Master's of Science degree in Management and a Master's of Science degree in Mental Health with a concentration in addictions.
During Luv's undergraduate career, she was selected to be an intern in Washington, D.C. with the US Department of Housing and Urban Development. This internship exposed her to youth and adults who had experienced trauma, abuse, neglect and addiction. Subsequently, Luv was inspired to volunteer as a mentor with at-risk adolescents and their families through Youth as Resources and the Starfish Initiative. Luv eventually began working full-time with youth and families providing case management supports.
Luv has a strong interest in juvenile delinquency issues, addiction treatment and facilitating support groups. She created and currently facilitates a support group for women of color at the Cancer Support Community in Indianapolis, Indiana.
In her spare time, Luv enjoys spending quality time with her family and community volunteerism.